News
November 2016
TechUp!
Change the face of tech with us @ the Tech Innovation + Inclusion Summit on 11/17 at Town Danceboutique
Speakers include:
Keynote: Megan Smith, Chief Technology Officer of the United States

Aminatou Sow & Erie Meyer, Co-Founders of Tech Lady Mafia + Hosts of Call Your Girlfriend Podcast

Courtney Eimerman-Wallace, Digital Service Expert, United States Digital Service

Natalia Oberti Noguera, Founder + CEO of Pipeline Angels

Ruth Mesfun, CEO of People of Color in Tech
Come change the face of tech with us on 11/17!   You're special.  Here's a discount :)
To get registered, please follow these instructions:
Click on the green ticket button.
On the popup window, click on the enter promotional 

code

 link.
Another window will open up and you can enter your promo 

code

 there // DCTECH50
Hit apply 

code

.
Select a General Registration ticket.
Hit Checkout.
or apply for a scholarship ticket here: bit.ly/TECHUPDCSCHOLAR
October 2016
In the Community ~ Data for Social Good: Innovation in the Next Administration
How can the next administration institutionalize innovation in federal policy making? What strategies should the 2016 presidential transition teams be building to better prioritize innovation in government?
Fab Lab DC took part in Georgetown University's McCourt School of Public Policy and the Beeck Center for Social Impact + Innovation to explore this critical issue at their fall convening, "Innovation in the Next Administration."
The second convening in the Data for Social Good series, the event debuted The Architecture of Innovation: Institutionalizing Innovation in Federal Policy Making, outlining recommendations to the 2016 presidential transition teams on how the Executive Branch could prioritize innovation in government. The report launch was bookended by a fireside chat retrospective on innovation in the Obama Administration and a panel discussing innovation in past, present, and future administrations. The event included guests from the public, private, nonprofit, and philanthropic sectors, as part of our ongoing work on issues related to data, innovation, and evidence-based policy making.  Read the report here.
Following OSTP's convening of Maker-space Organizers in August, representatives from maker-spaces across the country have been engaging via email, Facebook, Slack, and conference calls to plot a way forward to support and grow the Maker Movement.
– Fab Club w/ Two River School Families
– OSTP/Gov't Agency Makers Meet-Up
– Satellite Event for Tech Up / Inclusion Week
– Peer & Near Peer Event with US Department of Transportation
September 2016
Cultivating Makers
Thanks to support from Maker Ed, Chevron, and Fab Foundation, Fab Lab DC continues to assist local makers/artists to expand their means of making and experiment with digital fabrication processes.  The project experiments are still in progress and will culminate in an exhibition of the creative process & finished works.
Through MakerEd's Maker Corps program, three makers enrolled in the Maker Certification Program offered by Sonoma State University and completed their certification at Fab Lab DC.  The participants learned the principles and practices of the maker movement, developed an action plan for implementation in education, and received recognition and credit for their work.  The program was designed by educators for educators and engages adults and educators from diverse backgrounds and areas of expertise.

Ongoing!
Fab Visitors
Fab Lab DC welcomed visitors from near and far during our regularly scheduled tours and information sessions.  Fab-curious educators, organizations, and individuals signed up and stopped in to see the lab, discuss their interests, and explore how we might be of help.  
    
August 2016
Good Morning Makers ~ Continuing the Conversation w/Maker-space Organizers
On August 25th, the morning following the White House convening of Maker-space Organizers, Fab Lab DC hosted a breakfast gathering so that attendees could continue to their conversations and have another opportunity get to know one another.  After breakfast, conversations, and a tour of Fab Lab DC, it was already time for lunch! So, the group transitioned to a nearby small business to lunch and talk. Thanks to all who attended!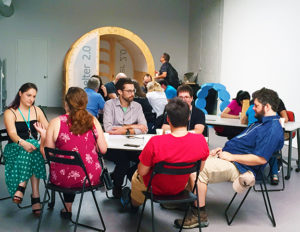 Fab Lab DC Represented at White House Office of Science & Technology Policy Meeting with Maker-space Organizers
Maker-space organizers from across the US were represented at the White House on Wednesday, August 24th, thanks to Andrew Coy, Senior Advisor for Making at the White House Office of Science and Technology Policy.  The morning session opened with remarks by Tom Kalil, Deputy Director of OSTP, and continued with inspirational & informative 'maker' lightning talks from members of the community, federal government partners, and Megan Smith, USCTO.  Below are links to the presentations.
Emily Pilloton, Project H / Girls Garage
Matthew Stultz, Ocean State Maker Mill
Julie Lenzer, Director Office of Innovation and Entrepreneurship, U.S. Economic Development Administration
Quincy Brown, Senior Policy Advisor White House Office of Science and Technology Policy
Sanjay Koyani, Senior Advisor to the Chief Technology Officer U.S. Department of Health and Human Services
Megan Brewster, Senior Policy Advisor White House Office of Science and Technology Policy
Mark Walsh, Head of Investment and Innovation U.S. Small Business Administration
Tim Bailey, consultant Nova Bailey Consulting, LLC DARPA & USMC Program Support
Rob Baker, Lead Technologist U.S. Agency for International Development
Megan Smith, U.S. Chief Technology Officer White House Office Office of Science and Technology Policy
During the afternoon, workshops & break out sessions were convened on a number of topics, including:
Equity by Design for Intentional Inclusion
Impact Research
Making the World a Better Place through Citizen Science and Open Innovation
Making Educational Opportunities More Like Making
Building Entrepreneurial Ecosystems
National Science Foundation funding
The day concluded with a group photo on the Navy Steps of the Eisenhower Executive Office Building.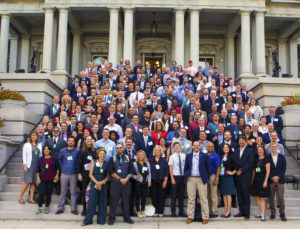 Fab Lab DC welcomes DCPS Teachers & Administrators
Fab curious administrators from DCPS' Office of College and Career Education ~ STEM Programs organized an opportunity for thirty DCPS teachers to tour the lab and participate in a question and answer session about bringing hands-on STEM activities into their classrooms.  Fab Lab DC will be collaborating with the Office of College and Career Education to provide additional professional development programming for educators.

Fab Lab DC Hosts 'Week of Making' for Martha's Table Healthy Connections Summer Youth Program 
Thanks to a generous grant from The Fab Foundation and Chevron®, Fab Lab DC hosted a 'Week of Making' with Martha's Table Health Connections Program to bring middle-schoolers, high-schoolers, and their three adult facilitators to the lab for a week of making.  The group designed personal logos, digitized the files and printed/cut/extruded the designs in a variety of mediums using Fab Lab DC's digital fabrication equipment.  The participants laser etched their designs to personalize their creative journals and portfolio folders, cut stickers in vinyl, and rendered 3D designs using Morphi App and printed same on our Ultimaker® 3D printers. The group also learned to solder, making a wearable 'blinky' pin; and to sew circuits, making a 'Super-Power Wrist Band.'  To personalize board games that they made during June, each participant designed and printed a game piece for their game. For a final 'enquiry by design' project, small groups came up with concepts for the facade of Fab Lab DC to show what goes on inside the lab.  The concepts were drawn and presented as charrettes.   We look forward to continuing the collaboration and projects!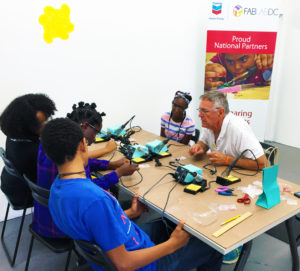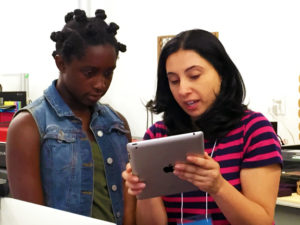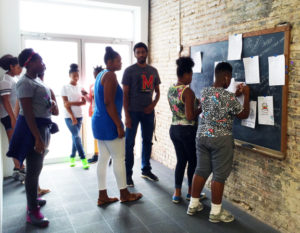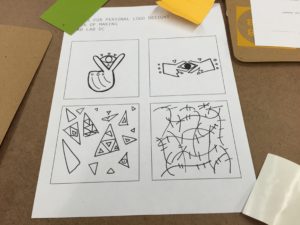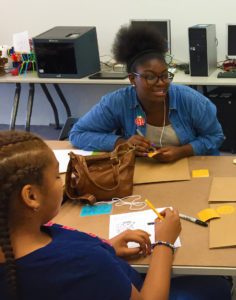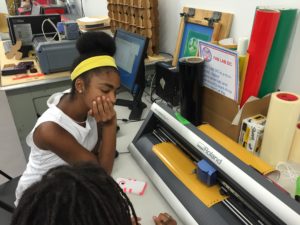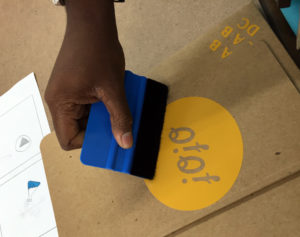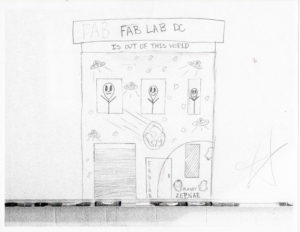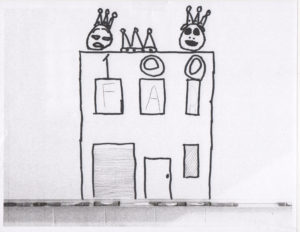 July 2016
Fab Lab DC Welcomes Artist Anne Smith

as Our MakerEd Maker Corps Member & Maker-in-Residence
Fab Lab DC is happy to announce it's participation in MakerEd's Maker Corps program as a Maker Corps Partner Site and the opportunity to foster a Maker Corps member who will learn digital fabrication processes, create a body of work, develop educational experiences, and participate as a facilitator for our Youth and Families programming. 
Our 2016 Maker Corps member is Anne Smith. Anne is an artist, maker, and teacher in Washington, DC. As a Maker Corps member, she is excited to try new ways of making at Fab Lab DC. Her art practice spans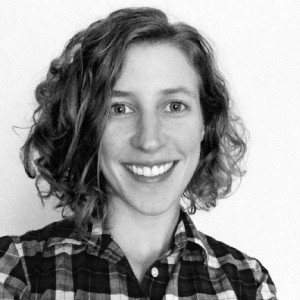 disciplines of drawing, sculpture and printmaking to study variations on boundaries, paths, and divisions of space. Her subject matter has included her childhood home, the side of the road, and other entirely imagined spaces. Whatever the medium, she thinks of her work in the studio as building and constructing spaces — either physically in three dimensions or within the plane of a 2-D image.
In addition to her studio practice, Smith also enjoys teaching. She is currently a teaching artist with the National Gallery of Art's Drawing Salon and has taught drawing at George Mason University (GMU) in Fairfax, VA. Smith also received her MFA from GMU in 2015 and has studied furniture making at the Penland School of Crafts. She can't wait to build some awesome things at Fab Lab!  Learn more about Anne here and stay tuned for her posts about experiences at Fab Lab DC.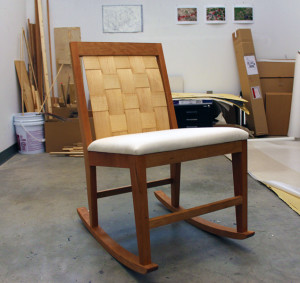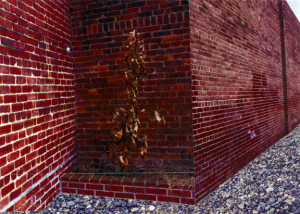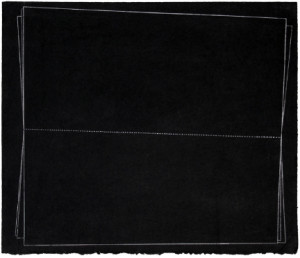 MakerEd is a non-profit organization that supports and empowers educators and communities, particularly those in underserved areas, to facilitate meaningful making and learning experiences with youth. Thanks to MakerEd and Chevron, we're able to increase our capacity to create more opportunities for all young people to develop confidence, creativity, and interest in science, technology, engineering, math, art, and learning as a whole through making.
June 2016
Fab Lab DC Selected as 2016 Maker Corps Partner Site
Thanks to a generous grant from MakerEd and Chevron, Fab Lab DC is thrilled be included as a 2016 Maker Corps Site. Maker Corps is a professional development program that combines online training with hands-on practice to create and provide maker education programming within youth-serving organizations. As a Maker Corps Site, Fab Lab DC is fostering a Maker Corps Member who will participate as a Maker-in-Residence and support Fab Lab DC's Programming for Youth and Families.  This summer, Fab Lab DC is partnering with Martha's Table to produce a Week of Making for participants in their Healthy Connections Summer Program for Youth. The middle-school-age participants will visit Fab Lab DC for a week-long session of hands-on learning experiences including human centered design, digital rendering, digital fabrication, and rapid prototyping. They'll have the opportunity to design and create individual and group projects using 2D computer aided design; 3D modeling and printing; laser + vinyl cutting; and CNC routing.
More updates soon!